November 18, 2010 by CAOH
Filed under Acai (Euterpe oleracea), Goji (Lycium barbarum), In The News, Mangosteen (Garcinia mangostana), Maqui (Aristotelia chilensis), Noni (Morinda citrifolia), Recent Posts, Seabuckthorn (Hippophae rhamnoides), Tamanu Oil (Calophyllum tacamahaca and/or Calophyllum inophyllum), Therapy Juices (Super Food Juices)
An organic update from CAOH
One of the earmarks of a high quality supplement company is demonstrated by their Organic Certification. In order to receive this certification, you go through a rigorous inspection process to ensure that the products you are offering meet all the guidelines.
CAOH goes through this inspection process every year! (We just did again!) We want to make sure you know that we are making every effort to keep our quality and value ahead of the curve.
Whenever possible, buy organic!
Important: Why is it important that products be certified organic? First of all, it guarantees that you are getting a product that is free of additives, chemicals and preservatives. Secondly, because buying certified organic ensures that you are actually getting the real item. Buying certified organic ensures that you are buying the real thing at its best!
Here is a list of our organic products:
Why are organic products higher in antioxidants?
"Selecting organic produce and organic processed fruits and vegetables will increase antioxidant levels by about 30 percent, compared to produce grown on otherwise similar conventional farms."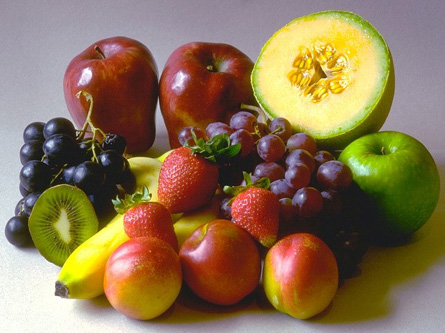 There are two reasons why organic fruits and vegetables are higher in antioxidant compounds. The first reason is linked to what is called "pest pressure."  Plants under stress from pests have to engage their natural defense mechanisms, called secondary plant metabolites or SPMs.  Most SPMs tend to be antioxidants and they're also responsible for giving plants their bright colors and distinctive flavors.  When organically grown plants have to engage their defense mechanisms, they yield fruits and vegetables that are higher in SPMs and therefore higher in antioxidants.  This also explains why you can actually taste the difference between organic and conventionally grown produce.  Organic produce tends to have a much richer and fuller flavor in part because of those antioxidant rich SPMs.
The second reason has to do with using the natural growing methods on organic farms. Conventional farms speed up plant growth by heavily fertilizing plants and spraying pesticides to get plants to grow as quickly as possible. This actually shortens the growth cycle for plants and yields fruits and vegetables that are lower in vitamins, minerals and antioxidants. Organic farms, on the other hand, rely on slower/natural growth cycle to allow fruits and vegetables to mature naturally.  This leads to better tasting and far more nutritious produce.
Obviously this is good and good for you!
Foods with the most antioxidants per serving:
| | |
| --- | --- |
| Maqui berries | Acai berries |
| Blueberries | Elderberries |
| Pomegranates | Citrus Fruits |
| Cranberries | Kidney beans |
| Blackberries | Pinto beans |
| Raspberries | Asparagus |
| Strawberries | Yellow pepper |
| Apples | Black-eyed peas |
| Plums | Cooked tomatoes |
| Sweet cherries | Cooked artichoke |
| Prunes | Red cabbage |
| Grapefruit | Red grapes |
| Peaches | Broccoli raab |
| Potatoes | Beets |
Acai and Maqui berries offer some of the highest antioxidant levels of all super fruits and berries.
Elderberries are also high in antioxidants and are related to blueberries and cranberries. Studies have also shown elderberries can be effective in boosting the immune system and helping reduce your risk of colds, flu and coughs. For more on elderberries and the benefits of elderberry juice in boosting your immune system naturally, click here.
But remember, a person can not live on just one fruit alone!  Variety is the spice of life, and that's why it's so great we have all these wonderful organic products to choose from.  Click here to see more great antioxidant rich fruit and berry products.

What is Maqui Berry?
Maqui Berry is a purple variety of berry found in the South American Region (Patagonia Region) of Chile and Argentina.  The berry has been found to contain high levels of antioxidant properties.  In fact it tops all others!
Antioxidants are substances found in the fruits and vegetables we eat everyday.  They in fact vary in every fruit and vegetable so that an ORAC scale was established to measure the quantity of antioxidant each fruit has.
The enormous quantity of antioxidants found in the Maqui Berry is so significant that eating the fruit on a regular basis could be quite beneficial:
Antioxidants present in Maqui Berries aid in body detoxification.
Maqui Berries can enhance the body's immune system
Increases the energy levels of the individual
Aid in the bodies anti-aging properties.
The Maqui Berry does not differ from many of the other super fruit stories, but the Maqui Berry is gaining popularity.